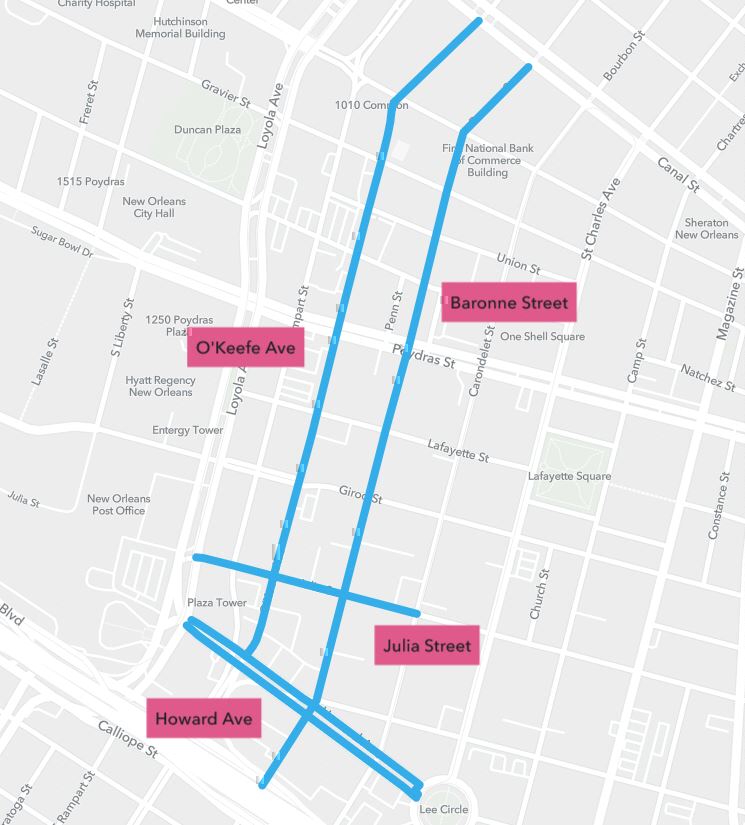 The Moving New Orleans low-stress bikeway network is being built across neighborhoods near the center of New Orleans. Help our Coalition's campaign team spread the word about the benefits of safe, accessible biking and walking facilities for both residents and businesses.
Volunteer with us Tuesday August 24th from 4:30-7 pm to share information and speak with residents and businesses along/adjacent in the Central Business District.
'Low-stress' bikeways are coming to the Central Business District to allow residence, employees, and commuters a safe and accessible way to navigate Downtown New Orleans. Especially where a street is scheduled to see a major change to how it's arranged, we need to help make sure residents and business owners what to expect and how they'll benefit. Help us get the word out and identify supporters to keep building our movement!
Sign up below!
WHEN
August 24, 2021 at 4:30pm - 7pm
CONTACT
David Meza · · (708) 790-1963